Tristar-I
Tristar-I
The ideal laconic form shows the beauty of mirror-polished stainless steel.
The ideal laconic form shows the beauty of stainless steel. Its stylish shape is combined with functional hooks on top, which allows you to dry towels even in minimal spaces. The design is protected against accidental splashes of water and dust in accordance to IP 44.
Name | Size
(mm)
Quantity of ribs
(pcs)
Rated power
(watt)
2
50
3
80
4
115
---
Electric towel rails
Electric towel warmer manufactured based on advanced technology similar to the technology of "heat-insulated floors". Electic towel rails are equipped with a timer-regulator.
Max surface temperature
Max surface temperature of our electric towel rails is 50°C, which is completely safe for everyone in family.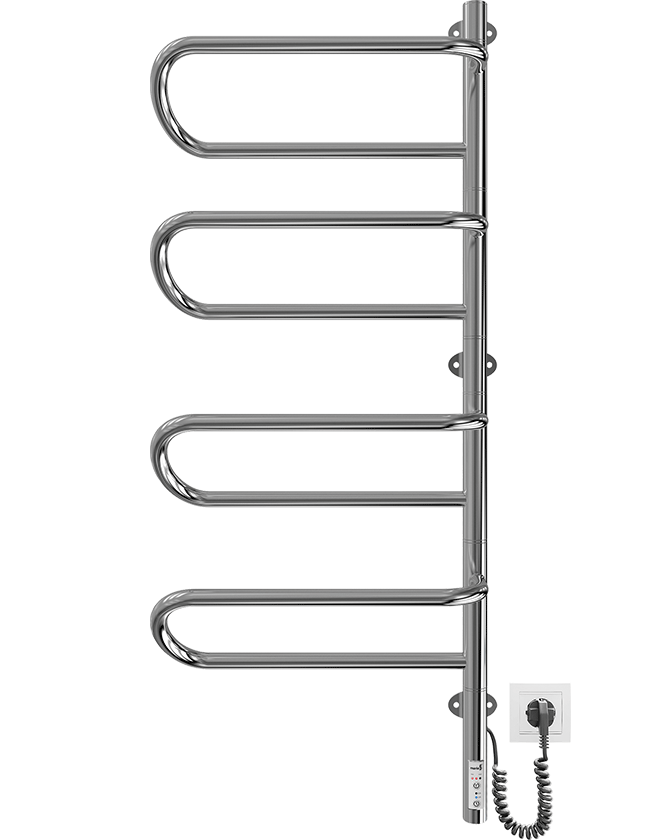 Timer-regulator
Timer-controlled towel rails allow you to save energy and a three levels heating function makes drying clothes easy. The towel warmer will turn off automatically at the time you set on your timer (3 or 6 hours).
Rotative sections
For comfortable use we added rotative sections. Now you can decide and change positions of towel rail shelves by yourself in accordance to your necessity at the moment.
Enjoy the beauty of design radiators